THANKSGIVING IS AROUND THE CORNER! MAKE ROOM! CALL CENTRAL SELF STORAGE! 480-821-2448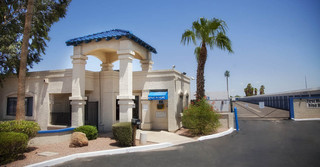 Location:
South Chandler, North of Germann and South of the San Tan 202 Freeway
WE CAN MAKE THE HOLIDAYS EASIER ...HELP RELIEVE SOME OF THE STRESS!!
NOT SURE WHERE TO PARK THOSE EXTRA CARS...CLEAN OUT THE GARAGE AND GIVE US A CALL..........WE CAN HELP!
NOT SURE WHERE TO KEEP ALL THE ITEMS IN THE THIRD BEDROOM TO MAKE ROOM FOR GUESTS...WE CAN HELP...UST GIVE US A CALL!
NEED TO SEND OUT HOLIDAY PACKAGES
...
ONE STOP SHOPPING:
We sell boxes of various sizes plus other moving supplies: bubble wrap, (small and large rolls), mattress covers of all sizes, sofa and chair covers ,steel and disc locks,wrapping paper, rope ,tape, as well as custom glass set and dish set kits.
Come visit our facility, get to know our staff and get a tour!

Promotions:
ONE MONTH FREE
Rate Details:
REASONABLE RATES
Other Details:
24HR KIOSK
Payment Methods:
Visa, MasterCard, Amex, Cash, Check, Money Order, Other
Website:
www.centralselfstorage.com; available 24hrs/Day; 7 days per week, including holidays
KIOSK:
Available 24hrs/Day 7 days a week including holidays
1625 S ARIZONA AVE
CHANDLER, AZ 85286
View Map
Free Truck Rental! 15' Truck with ramp *Hand truck *Moving blankets * Automatic transmission *Air Conditioned Cab
Covered and Uncovered Parking Spaces Available
Air Conditioned Units Available
All information in this site is deemed reliable but is not guaranteed and is subject to change