HERE ARE SOME REASONS WHY YOU SHOULD RENT WITH US!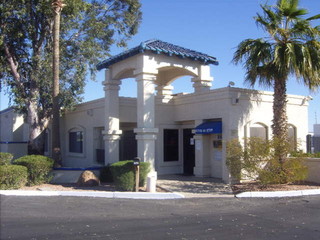 Location:
South Chandler, North of Germann and South of the San Tan 202 Freeway
We realize that you have many options when looking for a storage provider and we'll work to make certain you are 100% satisfied with your decision. Whether you need storage for your personal or business needs, at Central Self Storage, customer satisfaction comes first! We will do everything possible to see that your storage needs are met.
We believe in serving you in a professional and courteous manner. Whether it's help choosing the right unit size, finding the right moving and packing supplies, or just answering a question, you can rely on us for one reason and one reason only...... your peace of mind.


Promotions:
ONE MONTH FREE
Rate Details:
REASONABLE RATES
Other Details:
24HR KIOSK
Payment Methods:
Visa, MasterCard, Amex, Cash, Check, Money Order, Other
1625 S ARIZONA AVE
CHANDLER, AZ 85286
View Map
Free Truck Rental !( We waive the rental fee - only pay $15.00 for insurance) *15' Truck with ramp *Hand truck *Moving blankets * Automatic transmission *Air Conditioned Cab
Freeway Accessability - Both On & Off Ramps
Referal Program - Receive $20 off on your rental unit when your refer someone!
Covered and Uncovered Parking Spaces Available
Air Conditioned Units Available
ONE STOP SHOPPING - Moving & Storage Supplies
Wide Access Lanes for Easy Turn Around
Secure Gate Access - Entry & Exit
Powered by Central Self Storage of Burlingame